SWC's Semantic Event Recommendations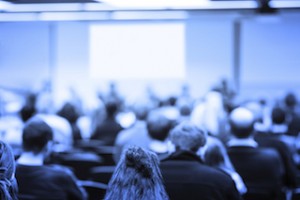 Just a couple of years ago critics argued that the semantic approach in IT wouldn't make the transformation from an inspiring academic discipline to a relevant business application. They were wrong! With the digitalization of business, the power of semantic solutions to handle Big Data became obvious.
Thanks to a dedicated global community of semantic technology experts, we can observe a rapid development of software solutions in this field. The progress is coupled to a fast growing number of corporations that are implementing semantic solutions to win insights from existing but unused data.
Knowledge transfer is extremely important in semantics. Let`s have a look on the community calendar for the upcoming months. We are looking forward to share our experiences and learn. Join us!
>> Semantics technology event calendar