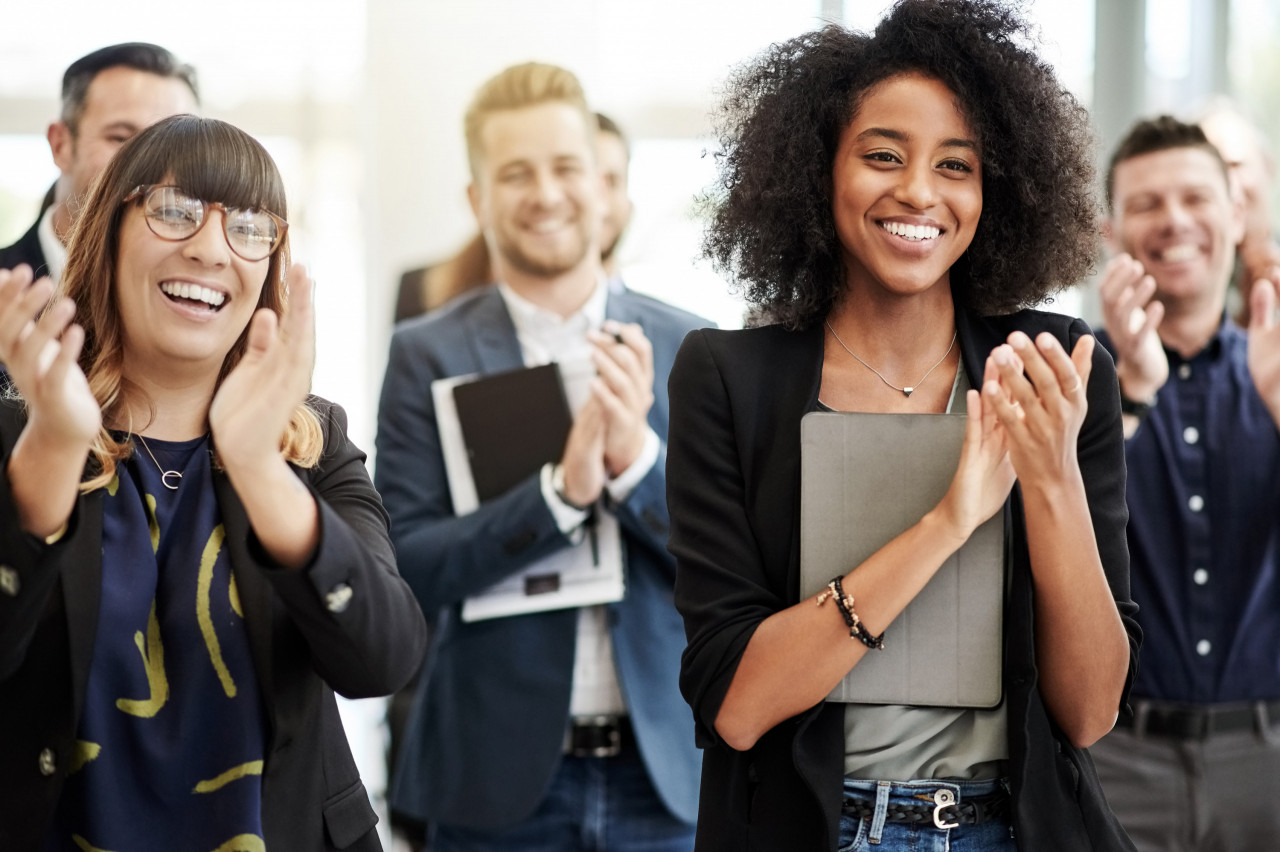 You want to make a difference? Then you've arrived
We thrive on technical challenges and enjoy solving them in a collaborative spirit. Today our colleagues come from over 20 countries. They cover a broad variety of professional backgrounds in software engineering, data science and knowledge management.
Trust & Team Spirit​​
Trust & Team Spirit
We trust in each other. We are aware that we can only achieve our goals together. We know that we can benefit from each other and maintain open communication by joining hands in the process.
We work together at eye level. We value the extra mile, but we honor a work-life balance so that we can work together in the long-term.
Excellence & Results
Learn & Experiment
Passion & Vision
Individuality & Responsibility
Growth & Stability
Click through our open positions and apply now.
If you want to work in the field of semantic technology but found no suitable position in our listings, no worries! We are always looking for candidates who are enthusiastic about our company. We encourage you to send an unsolicited application to jobs@semantic-web.com.
Thank you for your interest!
We develop an explainable AI that efficiently combines the specific cognitive strengths of humans and machines. Our AI solutions provide a high level of precision in decision-making that organizations and society can trust.
We are the market leader for semantic technologies that enable innovative and comprehensive solutions in data and knowledge management. Our expertise lies especially in the enrichment and analysis of enterprise data using knowledge graphs and semantic AI.
We serve over 150 customers worldwide.
"My passion for Semantic Web led me to join SWC as Software Engineer years ago. It is incredible to work in such a multicultural environment with colleagues from all over the world. In the Product Development team, we are building an environment where everyone feels included and welcomed."
"I'm working at Semantic Web Company for over a decade. Having the opportunity to be part of a company that managed the step from startup to technology leader is something really exciting. The last years have brought some major changes into modern computing redefining the way we manage data. All these changes have been embraced and put into context by our company, making it an ideal workplace for modern thinking people from around the globe."
"The support and encouragement I receive from my colleagues at Semantic Web Company goes far beyond what I have experienced in previous roles. As a creative marketing person working in a highly technical environment, I appreciate the fact that I feel personally welcomed and my work valued. In both business practice and internal culture, SWC celebrates new ideas and knowledge sharing, which ultimately creates a motivating and positive work environment."