TimBL @ Hofreitschule in Vienna
Right now, 19:30, Tim Berners-Lee is giving a key note on the future of the internet at the Hofreitschule in Vienna, a marvellous, historic venue in the very city.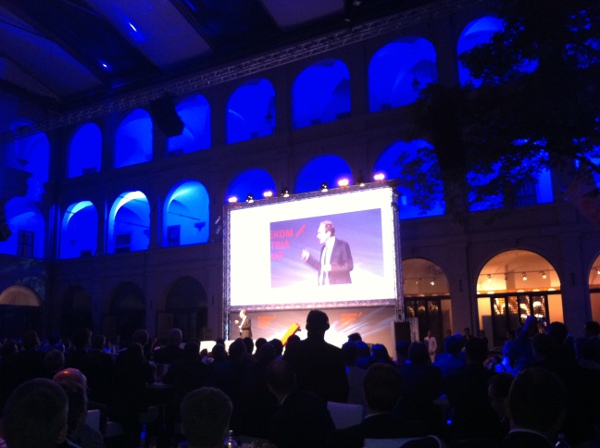 His talk is a plaidoyer for an open internet, that works independent from central control  and political implications, on top of open standards AND net neutrality. This is especially relevant when it comes to open data, where the social machinery of the web will help to improve many flaws democracy is facing today.
So, what are the implications: Study Web Science! And trigger gentle, non-violent change!
It was a pleasure to listen!