Geological Survey Austria launches thesaurus project
Throughout the last year the Semantic Web Company team has supported the Geological Survey of Austria (GBA) in setting up their thesaurus project. It started with a workshop in summer 2010 where we discussed use cases for using semantic web technologies as means to fulfill the INSPIRE directive. Now in fall 2011 GBA published their first thesauri as Linked Data using PoolParty's new Linked Data front-end.
The Thesaurus Project of the GBA aims to create controlled vocabularies for the semantic harmonization of map-based geodata. The content-related realization of this project is governed by the Thesaurus Editorial Team, which consists of domain experts from the Geological Survey of Austria. With the development of semantically and technically interoperable geo-data the Geological Survey of Austria implements its legal obligation defined by the EU-Directive 2007/2/EC INSPIRE and the national "Geodateninfrastrukturgesetz" (GeoDIG), respectively.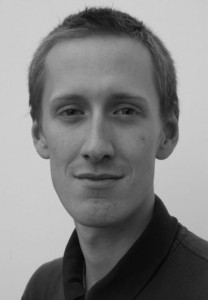 The construction of the thesauri has been done using the PoolParty Thesaurus Manager so they all are based on SKOS and fully compliant to the Linked Data principles. Apart from the standard implementation of SKOS some additions were made to the data model using Dublin Core terms for extra metadata and custom sub properties of skos:related to give some semantic constraints to related properties. This basically means that a big effort was put into the integration of bibliographic references for every concept in the data set using dcterms:source. This aims at the requirements of reuse by the scientific community and incorporation in domain specific data sets. On the other hand rdfs:subProperityOf was used to express how international geologic time scales map on regional concepts.
Currently four thesauri have been published, all are available in English and German and can be used under the cc-by-sa license. Also mappings to DBpedia have been made:
With the new PoolParty Release (3.0) the Linked Data front-end has been redesigned and is now highly customizable and extendable. In the GBA Thesaurus Project it is used as an publishing interface for the created controlled vocabularies both for the machine readable RDF version and an custom HTML version for comfortable browsing and searching.
After all it's satisfying to see a project we've supported and worked on for some time now come to live and now we are looking forward to the next steps that will be done in this project.
P.S.: Thanks to Marcus Ebner from GBA for his contribution to his blog post.