Meet us @ TRIPLE-I 2008 in Graz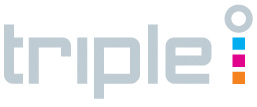 From September 3 – 5, 2008 you can meet us at this year's TRIPLE-I conference. TRIPLE-I is being jointly organised by the Know Center Graz and ourselves (with a lot of help from others) and brings together the former stand alone conferences I-KNOW, I-MEDIA and I-SEMANTICS. The year before we attracted 550 participants comprising researchers and practicioners in the converging fields of knowledge management, new media technologies and semantic systems. One nice USP is the high amount of business people, analysts and consultants from various domains seeking to catch up with latest developments in the field. This year's program consists of approximately 120 presentations and various transfer and networking events that aim to spread the news and views and get it out of the echo chamber. Key Notes will be held by Tom Heath (Talis), Henry Lieberman (MIT), Dickson Lukose (MIMOS Malaysia) and Peter Kemper (Shell).
Of course I am biased towards the event, but take a look! It's worth it!