Bruno Eugster: 'How to bring already pre-filtered information to the employee's desk'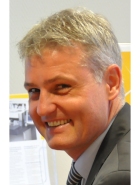 In recent years, PoolParty team has not only worked on the major release PoolParty 4. It also developed a network of experts as its partner organizations, which deliver services for system integration (e.g. SharePoint, FirstSpirit, IntraFind etc.), taxonomy and thesaurus management, and to develop infrastructure for the corporate semantic web. DTI AG is one of those partners which are acting globally as an interface between PoolParty team and the customers. Andreas Blumauer talked with Bruno Eugster, CEO at DTI AG, based in Switzerland.
Blumauer: How do semantic technologies fit into your overall strategy, do you believe they are 'the next big thing'?
Eugster: DTI AG focuses on projects to improve information access and search, where semantic technologies play an ever important role. In this respect, semantic technologies are one of the next "big things". Only if computers will understand crawled content, as well as the needs of the information seeker, the user will be able to get the right information in time. This is the key challenge which semantic technology will help to meet.
Blumauer: Which kind of projects in the field of semantic technologies do you mainly support? What are the business cases in such projects?
Eugster: Everywhere where information workers drive customer's business, semantic technologies are of great help to get precise hits in time. This is the case for DTI's projects in the sectors of enterprise search, knowledge management, eDiscovery, legal investigations as well as in government, pharma, finance, and insurance industry.
Blumauer: How do your customers benefit from PoolParty technologies? Why did you decide to develop a partnership with Semantic Web Company?
Eugster: In our days, where loads of information dislocated in countless data silos, it's enormously important to bring already pre-filtered information to the employee's desk. As each employee has it's own requirements to given information – depending on his role and job. PoolParty allows to enrich the information with these contexts. At DTI AG,  we have found a dynamic and innovative technology partner with PoolParty, to achieve customer demands in information access and search.
ABOUT
Bruno Eugster is founder of DTI AG which is an independent solution provider in the field of intelligent information search and retrieval. Their target markets are media, financial, life sciences and government.