Vienna 01.07.2010 – Panel discussion on the Future Internet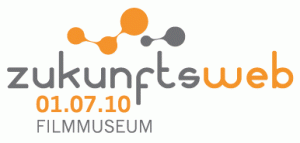 Within the last year the SWC's team run the project called "ZukunftsWeb" (Future Internet). After ten month of in-deep discussion, expert panels, webinars and the becoming of a book on the topic, it's time to celebrate the past efforts and have also a look into the future. So this is why we want invite friendly to our evening event on july the first. So if you are in vienna that day, join us – we promise a inspiring evening, with nice people and wise talks.
Venue: Filmmuseum Wien
Date/time: 01.07.2010 / 6pm
More about this event in german and english.