Semantic Web Meetup Berlin is alive
Inspired by one of the most successful Semantic Web Meetups in the States, the NYC Semantic Web Meetup, just recently the Berlin Semantic Web Meetup started.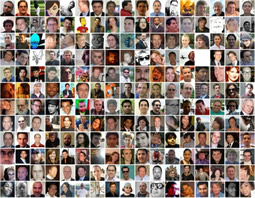 Meetups aren´t that popular in Europe as they are in the US, but the format of the event is quite suitable for bringing together academic staff and people from the industry. It is quite similar to barcamps but maybe not as informal.
Organizers are Adrian Paschke and Markus Luczak-Rösch from the Corporate Semantic Web project in Berlin. I´ve introduced them with Marco Neumann who has strongly encouraged me to start a semweb meetup in Europe.
Berlin is now the first European member of the Semantic Web Meetup Alliance which currently consists of 8 groups worldwide and over 3.600 members. The first meeting in Berlin will be held on March 20th, 2009 – details will be outlined soon.
In New York just recently a meetup was organised together with the New York Times which presented their NYT Annotated Corpus. Marco Neumann says: "We aim for a professional, business and R&D audience in casual attire. We now have about 500 members in New York and attract up to 50-100 people per
session. The corporate sponsors that we will have in the next couple of weeks: the New York Times, Morgan Stanley, Thomson Reuters, Dow Jones …"
We´ll see how Europe will embrace such new communication channels since the semantic web community here is used to either academic conferences or rather formal business talk, I guess.