Semantic Web driven tagging tool makes clean energy content searchable and findable!
New reegle API will tag online resources automatically – and suggest related content.
A new cost-free tagging tool is now available to anyone who provides online resources in the clean energy field. This API (application programming interface), developed by the Semantic Web Company, will automatically tag documents and web content that cover renewable energy, energy efficiency and climate-relevant topics according to the well maintained Reegle's Clean Energy and Climate Change Thesaurus. It can also suggest related documents from the growing pool of content that has already been indexed using the tool.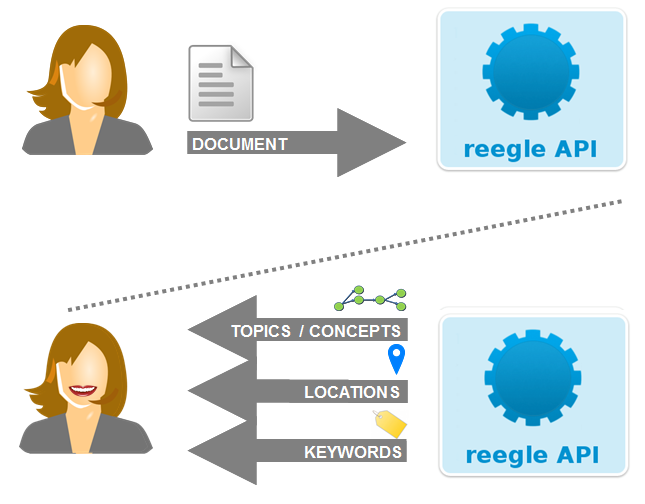 "Tagging" means that when integrated into a website, this API will automatically scan the site's content and identify specific terms, concepts and geographic mentions and then apply tags to each so all resources connected with the site are searchable online.
"By automating the tagging process, we can help ensure that content is classified in a consistent way across the entire sector, based on our Clean Energy Thesaurus" notes Florian Bauer, Operations & IT Director of REEEP. "This will help make major depositories of existing information open and accessible, and help promote clean, low-carbon development in the process."
In addition to tagging, the API can also make suggestions for related reading from the web resources already indexed, thus enriching the content of any website. "Sharing your own indexed resources with the API content pool can increase the outreach of your documents hugely," recommends Denise Recheis, expert in knowledge management at reegle.
Try out service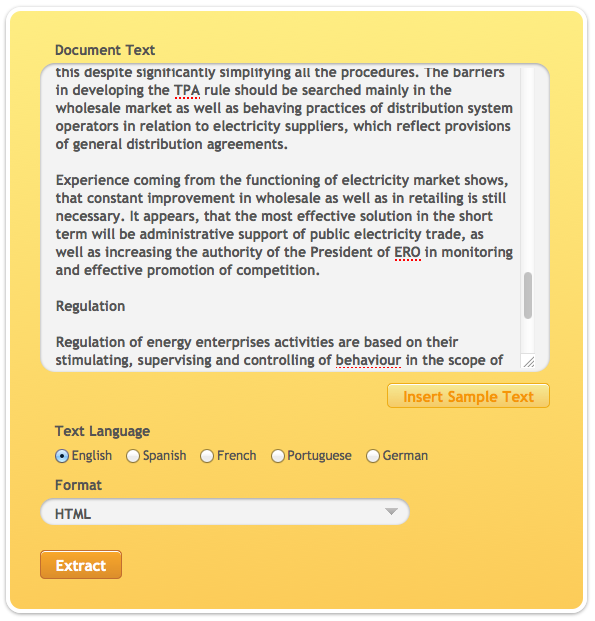 The tool is available at http://api.reegle.info, where you can try out the API on the spot. Simply cut and paste a block of text, and a demonstration will show all of the concepts, terms and categories that the tool automatically generates.
Free API key
On this site, web developers can register to get a free API key for each project, with no limit on the number of keys. When logged in, the dashboard includes a request builder to help developers to build the necessary code. The service is available in five different languages: English, French, Spanish, Portuguese and German. The API returns the formats RDF/XML and JSON.
About REEEP
The reegle tagging API project is a collaborative effort with NREL (OpenEI), weADAPT and IDS (eldis), and was made possible by support from the CDKN Innovation Fund. For further information about the reegle tagging API Reeep's Thesaurus and Knowledge Manager Denise Recheis is available.