Proudly Introducing: A New Strategic Partnership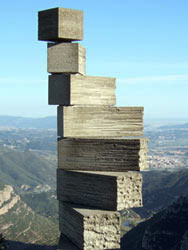 We have more good news: In January already we teamed up with Know-Center Graz, Austria's Competence Center for Knowledge Management, to form a strategic partnership. It's a pleasure to see that our new strategic partner is as pleased about the partnership as we are:-) Here is a statement by Prof. Dr. Klaus Tochtermann, head of Know-Center Graz:
"SWC has established itself as one of the leading companies in the area of semantic technologies. SWC maintains excellent relations with the national and international Semantic Web Community. We are using semantic technologies in a number of our projects, and there is a constant need for expert contacts, information about recent development and about the needs of companies. This explains why we are very keen on gaining a partner like SWC who is able to grant us access to these communities and to this type of information. There aren't many possible partners in Austria that have the competence and network to meet our needs – SWC is exactly the kind of partner we were looking for."
One of the exciting projects we are embarking on together is the organization of the Triple-I 2008 conference in Graz in September. Once again, it is going to be a 3-in-1 event, as Triple-I is a joint venture of three conferences which all cover essential areas within semantic technology: I-Know, the Conference for Knowledge Management, I-Media, the Conference for New Media Technologies, and I-Semantics, the Conference for Semantic Systems. The Call for Paper is still open, and we are looking forward to your submissions:
The conference is scheduled for 3 to 5 September 2008 – see you in Graz!