PoolParty 3.0 and its all new Linked Data framework
The new major release of PoolParty boasts with new Linked Data capabilities that further unlock the potential that the Semantic Web can bring to improve your metadata management, to enhance your data with external knowledge and to ease data integration efforts within your organization and with your partners.

In PoolParty 3.0 we created a Linked Data interlinking editor, making it easier than ever to add your own lookup and interlinking services (even for non-RDF sources) and made the Linked Data publishing front-end fully customizable in design, layout and regards to which parts of your content will be displayed.
But let's start at the beginning:
Step 1 – Hook into the Linked Data Cloud!
In the era of the rapidly growing Linked Data Cloud your knowledge models don't need to stay isolated from the outside world anymore. Simply use PoolParty's new and improved lookup service to find matching resources from the Linked Open Data Cloud (e.g. from DBpedia).
Imagine having different data models that all refer to the same product categories and world regions. Once you have them represented in PoolParty you can use its lookup service to find matching resources from the Linked Data Cloud. In this way you will get globally used identifiers for your product categories and regions, usually in the form of a URI like http://dbpedia.org/resource/Berlin. This eases your internal data integration efforts, and it can aid the data exchange with partners or customers and enables hassle-free distributed management of knowledge models.

Image 1: Lookup of concept 'Austria' and selection of properties and values to be imported
With PoolParty 3.0 we increased the number of included lookup services: DBpedia, Geonames, Wordnet, Umbel, Yago, Freebase, Sindice, dmoz and LCSH – BBC Wildlife, Enis and Gemet are available on request.
Step 2 – Pull in Semantic Data!
There is a vast amount of Linked Data out there just waiting to be leveraged for thesaurus creation and extension. To meet that end we had a close look at our interlinking module and decided to enhance it a way that it becomes more of a Linked Data editor.
Once you have a base thesaurus in PoolParty and hooked a couple of your concepts into the cloud as described above, you can proceed to pull in the good stuff that comes with the Linked Data resources you have found.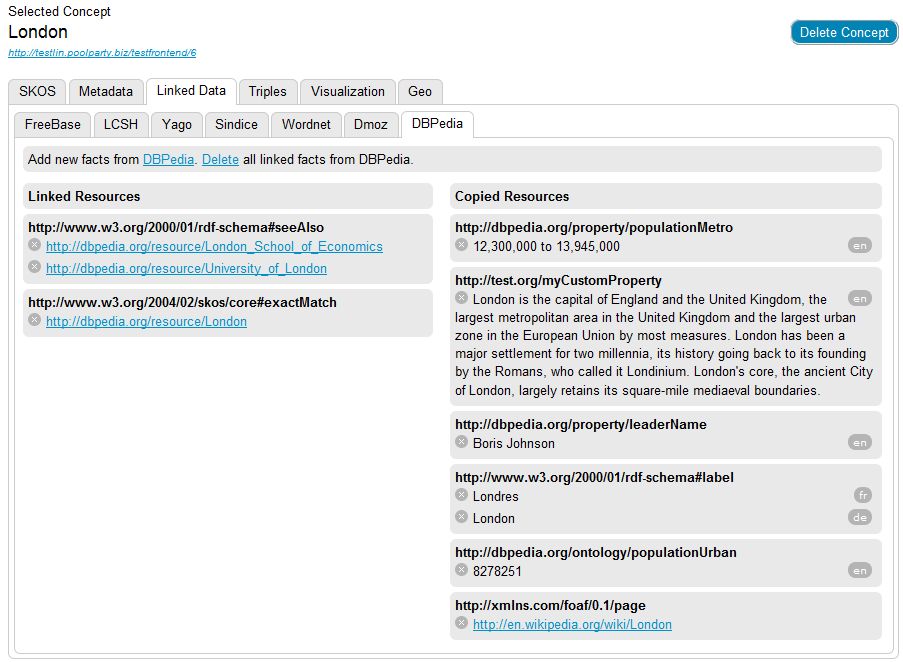 Image 2: Imported Linked Data for concept 'London'
As you can see in the image above, you can extend your local thesaurus with labels, definitions and all kinds of other information like e.g. in the case of countries their population, GDP, spoken languages, famous people born there, newspaper articles related to the political situation, and so on.
Now PoolParty 3.0 takes this approach a couple of steps further. You can not only specify which of your local concepts corresponds to which Linked Data resource and grab all semantic information that comes with this resource, but now you are able to selectively pick out the data items you are interested in and even transform the predicates they originally came with. Just switch them to whatever custom properties you created or want to re-use from any ontology (see an example in Image 1).
In this way you can easily enrich your own knowledge models with external information – which in turn can be utilized for better content recommendation, easier data integration and improved search services.
Step 3 – Publish your Linked Data in Style
Previous PoolParty versions already offered the possibility to instantly publish your thesauri, taxonomies or vocabularies and display their concepts as HTML while additionally providing machine-readable RDF versions for them. This means that anyone using PoolParty intuitive GUI can become a W3C standards compliant Linked Data publisher without having to know anything about Semantic Web technicalities.
Of course you don't need to publish all your valuable models, just choose the parts that safely can be shared with the public and keep everything else behind your firewall, available only to you and trusted partners!
In this new release of PoolParty the design of all pages on the Linked Data front-end is now under your full control. You can use your own style sheets and create views on your data with velocity templates. It is even possible to develop project- and thesaurus-specific templates and layouts, so they can have an individual look and display different predicates and their values.
Take a look at PoolParty´s standard linked data frontend!
The following images show a PoolParty default Linked Data page and a custom-made Linked Data page of a PoolParty concept that has some DBpedia info imported.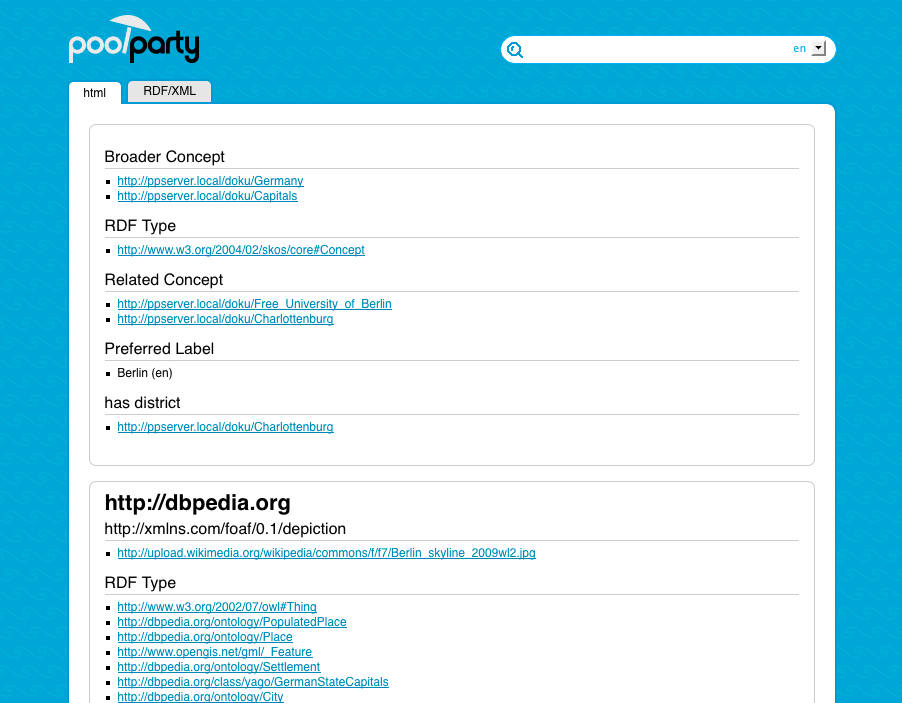 Image 3: PoolParty default Linked Data page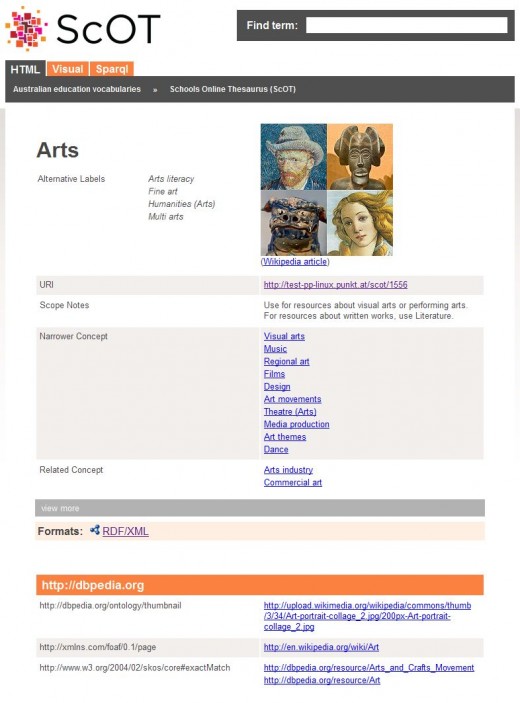 Image 4: Custom Linked Data page of ScOT thesaurus (courtesy of Educational Services Australia)
Step 4 – Unlock new Linked Data Sources
With PoolParty 3.0 you are in no way limited to DBpedia, Freebase, Geonames and the other lookup services that PoolParty provides out of the box: you can add your own non-Semantic Web data sources to the mix, thereby enabling you to boldly go where no Linked Data tool has gone before.
Maybe you have a product thesaurus and want to specify which products are related to patents that can be found with Google Patents?
Or you want to interlink concepts from a company taxonomy with related articles from the Guardian's search service or any other newspaper that provides a search API?
All those sources are not available as RDF, so how can you re-use them easily as data sources for Linked Data style interlinking? For such cases PoolParty introduces the Unified Lookup API, which makes it easy to turn almost any third party Web API into a source for interlinking your concepts with third party resources as described above.
This makes it possible to interlink your concepts with many kinds of data out there, be it New York Times articles, UN data, synonym services, abbreviations, press releases, juridical information – or any web API important for your knowledge domain.
That being said, if you have suggestions for additional lookup services that you think are interesting, let us know!
To gain a first hand impression of the new PoolParty just apply for a demo account!