Linked Data at the BBC: Connecting Content around the Things that matter to Audiences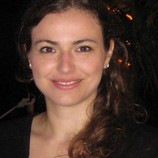 This year SEMANTiCS conference presents some brilliant speakers. As there is Sofia Angeletou with her keynote on the 2nd generation Linked Data Strategy at the BBC.
Quote: "The vision of semantic publishing in the BBC has shifted from supporting high profile events to connecting the BBC's content around things that matter to the audience. To this end, we have increased the application of linked data to domains other than sports such as news, education and music with the intention that the content we produce can be reused and discovered through a multitude of channels."
In her keynote, Sofia will outline the technological and cultural factors that have influenced the BBC's adoption of linked data. A talk reflecting the early assumptions BBC made their effects on the development of the platform and they way BBC are addressing them now.
A talk people who are working in the media and publishing industry should not miss and one of several highlights the completely re-brushed SEMANTiCS conference will provide to you.
Register for SEMANTiCS 2014 in Leipzig / Germany.