Intelligent Agents and Health Care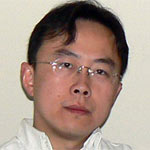 My colleague Tassilo Pellegrini recently did an interview with Bo Hu, a researcher and former fellow at the Intelligence, Agent, Multimedia Group (IAM), University of Southampton: At present, Bo is working at the SAP Research Center CEC Belfast where his research focuses on the application of Semantic Web and Web 2.0 technologies in e-learning and e-healthcare. In the interview, he talks about the potential of Semantic Web and intelligent agent technologies in medicine and life sciences, which he sees as a discipline particularly suited for semantic technologies as "many sub-domains of medicine are subject to controlled nomenclatures providing solid ground upon which semantically enriched applications can be built." About the potential of intelligent agents:
[…] in distributed environments, it is difficult to exploit the available data from different sources, especially data that is normally projected onto the body of a patient to reach diagnostic and prognostic decisions. Many of the available data are interrelated, calling for paradigms that facilitate knowledge discovery by intelligently integrating data sources.

An agent-based framework is particularly useful in this case where individual agents are equipped with "memory" and "reasoning/thinking" capabilities to constantly acquire new knowledge and solve allocated tasks. Communication among agents, prescribed by a common vocabulary/ontology, ensures the entire community works towards a common goal.

On the other hand, frameworks with agents encapsulating special functions deliver better customised and personalised healthcare. As a result, we will be witnessing more patient power and better adherence to treatment regimens.
Read the whole interview on the SWC website.
Related articles by Zemanta