examples how the semantic web may be monetized
Two new services based on semantic technologies came up recently: Jinni a recommendation portal for movies and tv shows and BooRah's Restaurant Reputation Report. Both are good examples how the semantic web may be monetized.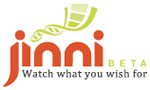 Jinni provides recommendations, answering a free given search. Based on semantic technologies Jinni uses Natural Language Processing on plot, mood, style, setting, soundtrack and more in combination with an ontology, created by film professionals (like Jinni says). When it launched in December, Jinni had 10,000 movie, TV and video titles.
In Jinni you don't need to know about exact title, actor, director, place or year of production to get an result, you can enter simply a phrase describing the mood, genre or place the movie is about, and you will guided through a facilitated search to narrow your search and get at the end what you want. Or alternative, if you search for a movie and you have only a vague idea of the plot, you can formulate a plot's description in free phrasing. As it also offers APIs for Internet and TV content providers you can make your way direct to an online store to download or purchase the movie.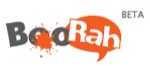 Another idea how to develop business orientated semantic web services comes with BooRah. BooRah is a service targeting restaurant owners to provide them reports of positive and negative reviews of food, service and ambiance at their restaurants. For that the service monitors negative and positive trends across hundreds of online review sites. Now restaurant owners can subscribe to receive a PDF of their monthly reports for an introductory price of $15 and a regular price of $25 per month. This PDFs came with charts, trends, rankings, summaries and some quotes from users, month by month. The reports may enable those restaurant owners to react and improve their services in the specific field. A simple but straight forward way to make money with semantic technologies
Related articles