Data Availability, Data Portability and Everyone Else on the Data Hippie Bandwagon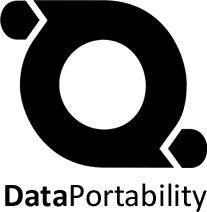 Data Availability or Data Portability – who do you trust? MySpace's recent announcement to adopt a number of 'data availability standards', together with Facebook's Connect and Google's Friend Connect announcements have caused quite a buzz on the blogosphere: TechCrunch wrote about it (and presented a screenshot of what MySpace data on Twitter could look like), ReadWriteWeb wrote about it (kindly "hyphenating" the word "availability"), Webuser wrote that MySpace already 'joined the Semantic Web', everyone else and their dog wrote about it. So here I am, writing about it, too, and asking: Have we finally reached the age of free data love where personal data giants such s MySpace happily share their trips with everyone else?
Hmm. I have got the slight feeling that some PR department was trying to give off the impression that Data Availability and Data Portability are actually the same thing, and that a number of the skim-readers on the web (and aren't we all skim-readers, most of the time?) all too easily fell for it.
Well, the terms sort of refer to the same, but not quite. On the one hand, there's the DataPortability workgroup who defines data portability as "the option to use your personal data between trusted applications and vendors" [DP] and who seek to promote the use of a range of "open standards, microformats, and protocols that currently enable various aspects of data portability. These include APML, FOAF, hCard, OAuth, OpenID, OPML, RDF, RSS, SIOC, the XHTML Friends Network (XFN), XRI, and XDI" [Wikipedia].
And then there's MySpace's "Data Availability Project…" hey, let's not forget that there's NewsCorp behind MySpace, and do I really believe that open standards are on Rupert Murdoch's agenda?

ReadWriteWeb writes:
We can't help but wonder why MySpace appears to be taking the lead on this initiative instead of Yahoo! – who recently announced that all their properties will be rewired top to bottom to facilitate friend and content portability. TechCrunch asserts that MySpace will become the central hub where people will store their information, but we hope that none of the partners will play that roll. True social interoperability shouldn't privilege any one site over another.
The Data Availability definition (as provided by ZDnet; the alleged MySpace Data Availability Project doesn't have any unified source of information running on the web, aside from that press release on Businesswire), doesn't include any bars or safeguards to the privileging of one site or the other:
Data Availability | Refers to the degree to which data can be instantly accessed. The term is mostly associated with service levels that are set up either by the internal IT organization or that may be guaranteed by a third party datacenter or storage provider.
Let's keep our fingers crossed that the wish made by the DataPortability group on their own blog was not made in vain:
As part of their participation, we hope to see the MySpace "Data Availability" initiative evolve toward becoming a compliant implementation of the DataPortability Best Practices.
Before I close, let's take in some of the aspects of their definition of what the DataPortability project does NOT stand for:
– We are not an organization that mandates single solutions. We recognize that there are multiple solutions and standards that can be used to create data portability.
– We are not going to push approaches that force data into the public that shouldn't be. The owner of the data should control what parts are made publicly available, to whom, and how they are used.
Here is another related blogpost by one of the members of the initiative – Data Availabity, Data Connections, Data Data Everywhere – including the video DataPortability – Join The Conversation – wheew!

DataPortability – Join The Conversation from Smashcut Media on Vimeo.