A new Semantic Web journal – with an open review process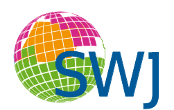 A new journal was launched yesterday, called "Semantic Web – Interoperability, Usability, Applicability." The publisher is IOS Press, who is already active in the Semantic Web area, e.g. by means of their journal "Applied Ontology," their book series "Studies on the Semantic Web," and a considerable number of Semantic Web publications in their series "Frontiers in Artificial Intelligence and Applications" (and, not to forget, a frequent physical presence at major Semantic Web conferences).
Since I am one of the editors-in-chief (the other one is Krzysztof Janowicz), I prefer to refrain from discussing the rationale behind launching (yet another) Semantic Web journal. Let's just say that a growing community requires a growing communication infrastructure, and let history deal with the rest …
But I'd like to point out that we have made a very conscious decision to run the journal under an open and transparent review process: with non-anomyous reviews which are made publicly available on the journal homepage.  And any researcher – not only those explicitly asked to review – can add reviews to submitted papers and thus influence the transparent decision process. We've already received a lot of positive feedback about this set-up, and we're looking forward to seeing it in motion.
Besides the types of papers one usually finds in journals, such as traditional research papers and surveys, the journal will also sport short papers on ontologies, tools, and applications.
We're looking forward to your contributions to this new and exciting endeavour!