Enter the World of Semantics
Keep the risks low. Deliver a first prototype fast.
The Semantic Web Starter Kit is a comprehensive service bundle at your disposal. Start your semantic technology initiative and benefit from knowledge transfer. Let your stakeholders join in and let us introduce you to the world of semantically enhanced applications.
72% agree they 'understand the importance of personalization,
but don't know how to do it'.
– Econsultancy 2013
The Semantic Web Starter Kit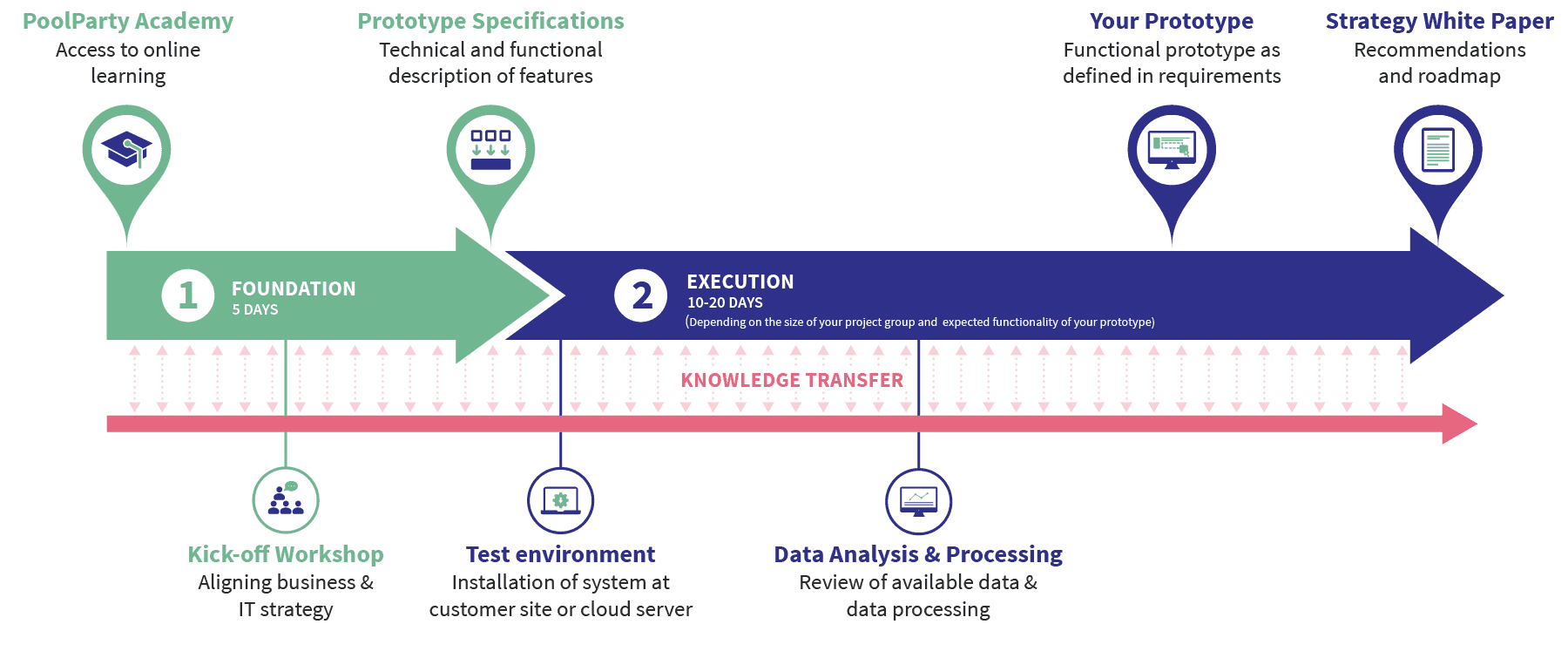 The Semantic Web Starter Kit is the right choice for you, if:
You want to apply semantic technologies to your use cases, but don't know where to start and how that could work.
You want to start with a semantic technology initiative, but want to keep the risks low.
You want to demonstrate how your use case could be tackled by looking at a prototype.
You have lots of stakeholders participating in transforming your information management in the long run. They should share the same methodology and terminology of semantic technologies, enabling them to create feasible use cases.
You Want to Know More?
Our consultants are happy to help get you started with the Semantic Web Starter Kit.