Sales Engineer (m/f)
PoolParty Semantic Suite is at the core of our daily business. Join a passionate team of developers, researchers and product managers and contribute as marketing talent to the leading semantic platform on the global market.
The Semantic Web Company (SWC) is a leading provider of software and services in the areas of Semantic Information Management and Linked Data technologies. SWC's renowned PoolParty Semantic Suite Software Platform is used in large enterprises, Government Organizations, NPOs and NGOs around the globe to extract meaning from big data. We are looking for a Key Account Manager / Sales Engineer interested in successfully acquiring and partly also managing customer projects and bringing back customer experiences to our product development. Interest in managing sales activity are a requirement. Our sales engineers, consultants and data engineers are an integral part of a dynamic, interdisciplinary, output-focused team of semantic technology experts.
Semantic Web Company values loyalty, intelligence and innovation and rewards strong performance with increased responsibility and growth opportunities. We offer great work-life balance and a culture that is cutting-edge, collaborative and fun. If you are interested in making an immediate impact in a growing company, we invite you to apply today.
Job Description:
As a Sales Engineer, you will be responsible for the following:
Taking over sales activities including product presentations, RFI and RFP, etc.
Key Account Manager providing support for existing customers (including cross sales)
Support business related aspects in customer projects
Collaborate with information professionals in order to initiate customer projects
Conceptual input to the product development team
Conceptual input to the business development team
Conceptual input for strategic partner managemet
What We Offer:
Innovative projects around web-based solutions for graph based information- and data management projects
An interesting and diverse work environment in innovative information technologies
Friendly colleagues in a professional work environment with flat hierarchies
Office is well situated with lots of restaurant and lunch options
An exciting position in an agile and modern working environment
Training opportunities in the field internet and web technologies et. al.
Well-paid and challenging position with interesting development opportunities
Job Requirements:
Ability to explain, demonstrate and sell complex information management systems
Ability to effectively manage multiple leads and accounts simultaneously
Communication skills as well as experience in project management (requirements engineering would be a benefit)
Willingness to travel in Europe and overseas, if required
Excellent skills in written and spoken English. Additional languages (German, French, Spanish) are an asset
An inquiring mind, intense curiosity, interdisciplinary understanding and strong desire to innovate our product
Interest or even expertise in the areas of Linked Data and Semantic Systems would be a plus
Strong troubleshooting/problem-solving skills
Ownership of problems
At least a Bachelors degree in either computer science, information science or business administration, including 4+ years of working experience or
A Masters degree related to computer science, information science or business administration, and 2+ years of working experience
Preferable expertise with some knowledge technologies like graph databases, text mining, ontology engineering, machine learning etc.
Attention to detail and documentation
The offered gross salary for this position in full time is in the range of EUR 50.000 to 60.000 p.a. - an over-payment is possible, depending on education, skills and work experience.
Send your full application to:
Semantic Web Company
c/o Andreas Blumauer
Mail: jobs@semantic-web.at
What Do Our Colleagues Think about Working at Semantic Web Company?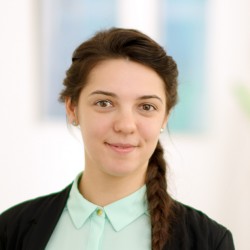 "I am supporting our clients and partners to enable semantic technologies for their use cases. One needs excellent communication skills and a good understanding of the technical field to successfully create client tailored solutions and enable the customers to work independently through effective knowledge transfer."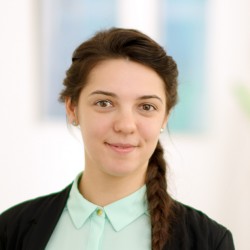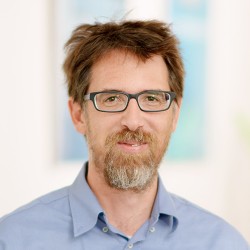 "Before I joined the company, I was working at a bioinformatics research institute in Spain. Now I work at the intersection of science & industry. Over the years, the customer demand for text mining applications grew exponentially, and so did the entity extraction component of PoolParty. It's very rewarding to see one's own work transform into a product that has so much potential for the future."