Research Engineer (m/f)
PoolParty Semantic Suite is at the core of our daily business. Join a passionate team of developers, consultants and contribute as a researcher to the leading semantic platform on the global market.
The Semantic Web Company (SWC) is a leading provider of software and services in the areas of Semantic Information Management, Machine Learning, Natural Language Processing, and Linked Data technologies. SWC's renowned PoolParty Semantic Suite software platform is used in large enterprises, Government Organizations, NPOs and NGOs around the globe to extract meaning from big data. We are looking for a Researcher ready to embark in algorithm development, prototype creation and testing of new technologies, as well as to collaborate in National and European projects.
Semantic Web Company values loyalty, intelligence and innovation and rewards strong performance with increased responsibility and growth opportunities. We offer great work-life balance and a culture that is cutting-edge, collaborative and fun. If you are interested in making an immediate impact in a growing company, we invite you to apply today.
What We Offer:
Innovative projects on the frontier of the European research, revolving around semantic web and related fields (AI, IoT, NLP, etc.).
Training opportunities, conference trips, talks at conferences, workshops, meetups, internal events.
The opportunity to create innovative information technologies.
A collegial, international and highly diverse working environment with flat hierarchies in an attractive office.
Company with a growth rate of over 20% p.a and serving many global 500 companies as customers.
Well-paid and challenging position with interesting development opportunities.
Job Description:
Eliciting requirements from non-technical personnel to better understand the task / use cases.
Discovering (e.g. in conference papers) methods and tools to efficiently solve the tasks.
Designing the architecture, deploying and applying methods and tools in the fields of text analysis, information retrieval and machine learning.
Benchmarking the efficiency of solutions.
Implementing prototypes and Proofs of Concept (PoCs).
Planning and designing the integration of the new features into the company's core product.
Work in national, European and international applied research projects (FFG, H2020, Eureka) including active participation in meetings (mainly in EU).
Work in interdisciplinary company internal research and innovation projects.
Support project planning (task level, work package level...).
Reporting on project activities, support dissemination of project results inside and outside of the company.
Support proposal development from a research perspective for national & international programmes.
Preparing and submitting papers to the top conferences in the field.
Job Requirements:
Documented Research Experience.
Master's or PhD degree, in Mathematics, Computer Science or related fields.
Experience in planning and conducting data-intensive tasks.
Experience with AI methods applied to text and/or discrete data for, e.g. classification or clustering.
Experience in independently implementing prototypes in modern development environments (version control, dependency management, continuous integration, etc.).
Solid programming skills.
Understanding of modern system architectures: Web services, REST APIs, containers, micro services, task queues.
The following additional points will be highly valued:

Experience in the field of Semantic Web / Linked Data & Knowledge Graphs
Experience in the field of Cyber-physical systems.
Knowledge of Discrete mathematics and Foundations of logic.
Knowledge of Operations research, Automatic Reasoning, Parallel Computing.
Experience with web crawling, document indexing / search.
Experience with database technologies.
Knowledge of Javascript / Typescript.
The salary offered (full-time-equivalent) is between EUR 42.000 p.a. and EUR 52.500 p.a. depending on education, skills and work experience. For outstanding expertise, experience and / or skills a higher salary can be negotiated.
Send your full application to:
Semantic Web Company
c/o Artem Revenko
Mail: jobs@semantic-web.com
Company: https://www.semantic-web.com
PoolParty Product Suite: https://poolparty.biz
What Do Our Colleagues Think about Working at Semantic Web Company?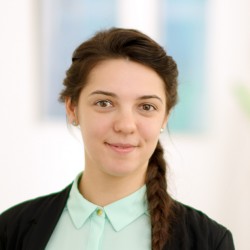 "I am supporting our clients and partners to enable semantic technologies for their use cases. One needs excellent communication skills and a good understanding of the technical field to successfully create client tailored solutions and enable the customers to work independently through effective knowledge transfer."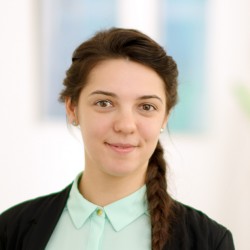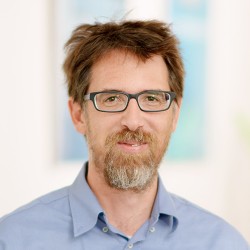 "Before I joined the company, I was working at a bioinformatics research institute in Spain. Now I work at the intersection of science & industry. Over the years, the customer demand for text mining applications grew exponentially, and so did the entity extraction component of PoolParty. It's very rewarding to see one's own work transform into a product that has so much potential for the future."