Technical Product Marketing Manager (m/f)
PoolParty Semantic Suite is at the core of our daily business. Join a passionate team of developers, consultants and contribute as a Technical Product Marketing Manager to the leading semantic platform on the global market.
The Semantic Web Company (SWC) is a leading provider of software and services in the areas of semantic information management and graph technologies. SWC's renowned PoolParty Semantic AI Platform is used in large enterprises, Government Organizations, NPOs and NGOs around the globe to extract meaning from big data. We are looking for a Technical Product Marketing Manager working on product positioning, corresponding marketing plans, execution of marketing deliverables, further development of our marketing automation system, new marketing opportunities, and the management of the marketing team.
Semantic Web Company values loyalty, intelligence and innovation and rewards strong performance with increased responsibility and growth opportunities. We offer great work-life balance and a culture that is cutting-edge, collaborative and fun. If you are interested in making an immediate impact on a growing company, we invite you to apply today.
What We Offer:
An interesting and diverse work environment in innovative information technologies
Friendly colleagues in a professional work environment with flat hierarchies
An exciting position in an agile and modern working environment
Training opportunities in the fields of AI, machine learning, and web technologies
Well-paid and challenging position with interesting development opportunities
Attractive office which is well located with lots of restaurants and lunch options in the neighbourhood
The Technical Product Marketing Manager will:
report directly to the management board
own and be accountable for all product marketing responsibilities and serve our sales team as the primary marketing point of contact
drive all aspects of our integrated marketing and communications strategy - including messaging and content, digital experiences, and sales enablement tools - to
build awareness of PoolParty Semantic Suite, differentiate our graph technology platform, and build credibility and trust across key audiences.

This role will require alignment, execution and collaboration across functions, regions and external partners.
Essential Functions:
Together with the product owner and product management team, sets the strategic marketing vision for our core product and supports creation of large-scale initiatives
Positions the product and communicates the approach via a marketing plan
Ensures the seamless integration and execution of marketing deliverables across all marketing channels (i.e. web, collateral) based on our marketing automation system
Identifies, evaluates and recommends innovative marketing opportunities consistent with product strategy
Drives the marketing sub-team to achieve the vision and is accountable for its success
Serves as the thought partner with business and product owners in providing marketing's perspective on strategic business issues
Job Requirements:
Minimum six (6) years of experience OR master's degree and minimum three (3) years of related experience
Software or IT industry preferred
Very good written and spoken communications skills in English
Outstanding interpersonal relationship building skills
The offered gross salary for this position in full time is in the range of EUR 55.000 to 60.000 p.a. - an overpayment is possible, depending on education, skills and work experience.
Send your full application to:
Semantic Web Company
c/o Andreas Blumauer
Mail: jobs@semantic-web.com
Company: https://www.semantic-web.com
PoolParty Product Suite: https://poolparty.biz
What Do Our Colleagues Think about Working at Semantic Web Company?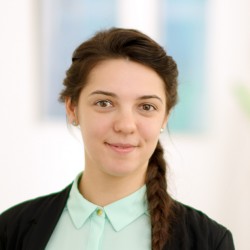 "I am supporting our clients and partners to enable semantic technologies for their use cases. One needs excellent communication skills and a good understanding of the technical field to successfully create client tailored solutions and enable the customers to work independently through effective knowledge transfer."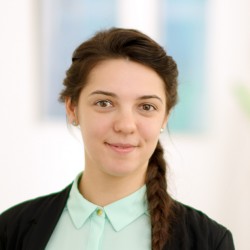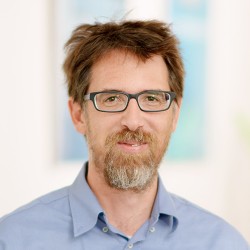 "Before I joined the company, I was working at a bioinformatics research institute in Spain. Now I work at the intersection of science & industry. Over the years, the customer demand for text mining applications grew exponentially, and so did the entity extraction component of PoolParty. It's very rewarding to see one's own work transform into a product that has so much potential for the future."