Java Software Engineer (f/m)
PoolParty Semantic Suite is at the core of our daily business. Join a passionate team of developers, researchers and contribute as a Java software engineer to the leading semantic platform on the global market.
The Semantic Web Company (SWC) is a leading provider of software and services in the areas of Semantic Information Management, Machine Learning, Natural Language Processing, and Linked Data technologies. SWC's renowned PoolParty Semantic Suite software platform is used in large enterprises, Government Organizations, NPOs and NGOs around the globe to extract meaning from big data.
Semantic Web Company values loyalty, intelligence and innovation and rewards strong performance with increased responsibility and growth opportunities. We offer great work-life balance and a culture that is cutting-edge, collaborative and fun. If you are interested in making an immediate impact in a growing company, we invite you to apply today.
What We Offer:
Exciting and challenging development activities around our core product PoolParty.
Innovative projects around web-based solutions for data portals and information systems.
Company with a growth rate of over 20% p.a and serving many global 500 companies as customers.
An international and highly diverse working environment and the opportunity to deal with innovative information technologies like artificial intelligence.
A collegial and professional working environment with flat hierarchies in an attractive office.
An exciting position in an agile and modern working environment.
Training opportunities in the field internet and web technologies.
Well-paid and challenging position with exciting development opportunities.
Job Description:
Java software development in the areas of taxonomy- and ontology management and text mining.
Supporting the R&D efforts of the Semantic Web Company.
Work with RDF graph-databases and linked data technologies.
Further development of the PoolParty platform architecture.
Job Requirements:
Completed university studies in IT or adequate practical experience.
Several years of experience and very good knowledge of Java development (and associated frameworks and libraries).
Profound expertise with some knowledge technologies like graph databases, text mining, ontology engineering, machine learning, etc.
Willingness to educate yourself about web-based Information Management, Semantic Web, and Linked Data.
Creativity, teamwork and communication skills.
What Do Our Colleagues Think about Working at Semantic Web Company?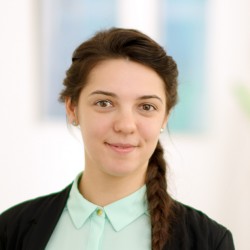 "I am supporting our clients and partners to enable semantic technologies for their use cases. One needs excellent communication skills and a good understanding of the technical field to successfully create client tailored solutions and enable the customers to work independently through effective knowledge transfer."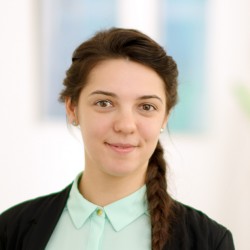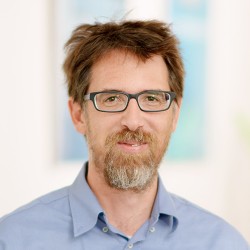 "Before I joined the company, I was working at a bioinformatics research institute in Spain. Now I work at the intersection of science & industry. Over the years, the customer demand for text mining applications grew exponentially, and so did the entity extraction component of PoolParty. It's very rewarding to see one's own work transform into a product that has so much potential for the future."