Human Resource Manager (m/f)
PoolParty Semantic Suite is at the core of our daily business. Join a passionate team of developers, consultants and contribute as a HR Manager to the leading semantic platform on the global market.
The Semantic Web Company (SWC) is a leading provider of software and services in the areas of semantic information management and graph technologies. SWC's renowned PoolParty Semantic AI Platform is used in large enterprises, government organizations, NPOs and NGOs around the globe to extract meaning from big data. We are looking for a Human Resource Manager working on employee-related issues such as job design, recruitment, employee relations, performance management, training & development and talent management.
Semantic Web Company values loyalty, intelligence and innovation and rewards strong performance with increased responsibility and growth opportunities. We offer great work-life balance and a culture that is cutting-edge, collaborative and fun. If you are interested in making an immediate impact on a growing company, we invite you to apply today.
What We Offer:
An interesting and diverse work environment in innovative information technologies
Friendly colleagues in a professional work environment with flat hierarchies
An exciting position in an agile and modern working environment
Training opportunities in the fields of AI, machine learning, and web technologies
Well-paid and challenging position with interesting development opportunities
Attractive office which is well located with lots of restaurants and lunch options in the neighbourhood
Job Description
As an HR Manager, you will be responsible for the following:
Development of the Human Resources Department
Create attractive job ads and screen and review applications
Conduct job interviews
Manage and adjust of work contracts
Coordinate internal and external training and recruitment activities
Assist with the coaching and development of new team members
Act as a first point of contact for employees regarding employee relations issues and/or concerns about motivation and job satisfaction
Organize and conduct employee performance interviews (develop an employee appraisal system)
Bridging management and employee relations by addressing demands, grievances or other issues
Employee onboarding and offboarding
Job Requierements
A minimum of three years of leadership experience in Human Resources positions (degree in HR management and/or business administration is an advantage but not mandatory)
Knowledge and experience in labour law, compensation models, organizational planning and development, recruitment, employment relations, safety employee engagement, and employee development
Very good written and spoken communications skills in English and German language
Outstanding interpersonal relationship building and employee coaching skills
Ability to serve as a knowledgeable resource to the executive management team that provides overall company leadership and direction
Experience in the administration of benefits and compensation programs and other Human Resources recognition and engagement programs and processes
Excellent organizational management skills
The offered gross salary for this position in full time is in the range of EUR 50.000 to 55.000 p.a. - an overpayment is possible, depending on education, skills and work experience.
Send your full application to:
Semantic Web Company
c/o Andreas Koller
Mail: jobs@semantic-web.com
Company: https://www.semantic-web.com
PoolParty Product Suite: https://poolparty.biz
What Do Our Colleagues Think about Working at Semantic Web Company?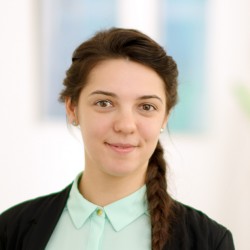 "I am supporting our clients and partners to enable semantic technologies for their use cases. One needs excellent communication skills and a good understanding of the technical field to successfully create client tailored solutions and enable the customers to work independently through effective knowledge transfer."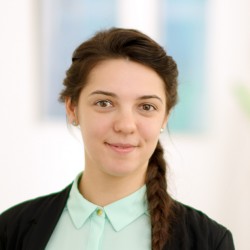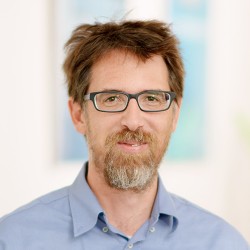 "Before I joined the company, I was working at a bioinformatics research institute in Spain. Now I work at the intersection of science & industry. Over the years, the customer demand for text mining applications grew exponentially, and so did the entity extraction component of PoolParty. It's very rewarding to see one's own work transform into a product that has so much potential for the future."